Green Team

Our Green Team unites a diverse group of Zoo employees dedicated to environmental health, conservation, and sustainability of natural resources. This team is dedicated to making conservation a daily goal by implementing sustainable practices throughout the Zoo and educating the public about environmentally friendly practices. As an educational institution, we are focused on conserving the natural world around us. Our dedication extends beyond the plants and animals exhibited to include the natural resources used here every day. By working with the City of Little Rock and local nonprofits, our Green Team strives to keep Arkansas "The Natural State" and observe the 3 R's: Reduce. Reuse. Recycle.
Cell Phone Recycling
The Little Rock Zoo recycles old cell phones, batteries and chargers as well as some small electronics for the Gorillas on the Line conservation program. A mineral known as Coltan is mined in areas where gorillas live resulting in habitat loss  and the decline of gorillas and other animals. Recycling cell phones reduces the need for Coltan. If you have a cell phone, cell phone battery or charger or a small electronic device (ipad, MP3 Player, Kindle, handheld gaming system, etc.) drop it off at the Little Rock Zoo front gate and we will be happy to take your items.
Please be sure that you have removed any personal information before donating your phone for recycling.
REDUCE
Reducing plastic consumption
Only 10% of all pastics produced in the U.S. get recycled. When plastic is thrown away it never really decomposes. Instead, it turns into "microplastics" that get consumed by sea mammals, birds and fish. It is estimated that nearly 70% of all sea birds have plastic in their stomachs. Plastics are killing wildlife and infesting our food supply. In an effort to reduce plastic consumption, the Zoo has eliminated the use of plastic bags in our gift shop, eliminated the use of plastic straws (the U.S. throws away 500 million plastic straws a day), switched to compostable utensils and food containers in our cafe and eliminated the use of Styrofoam.
How can YOU help?
Avoid using plastic straws and Styrofoam and bring reusable sacks to the grocery store for grocery pick-up. Encourage businesses to use compostable products and to recycle. Recycle plastics and other materials at home and reuse plastic containers as much as possible.  
Breathe Easier
In an effort to reduce pollution, the Little Rock Zoo has decreased the number of gas-operated vehicles used around the zoo. Currently two-thirds of the Zoo's utility vehicles are electric – we use these to bring food to the animals, haul away trash and manure, and carry heavy equipment. We also encourage our employees to walk as much as possible!
How can YOU help?
Carpooling is a great alternative to driving by yourself – it not only reduces pollution, it can save you money on gas and provide conversation during those long car rides.
Updated Lighting
Our Facilities Operations department currently uses energy-saving ballast and T-8 fluorescent light bulbs throughout the zoo. To improve our energy conservation, we are converting over to LED lights in Zoo buildings. New areas, like the Arkansas Farm, have these energy-saving features and we are busy retrofitting the older areas. Our yearly Halloween event, "Boo At the Zoo," uses over 90% energy-saving LED lights. That's a lot of conservation-friendly pumpkins!
How can YOU help?
Turn off the light when you leave the room and shut down electronic equipment when you aren't using it.
Use natural sunlight to keep rooms warm and bright during the daytime.
Changing your thermostat 1-3 degrees can help save both energy and money during the summer and winter.
For more information on the benefits of fluorescent lighting, visit Earth Easy.
Water Conservation
Native plants are featured throughout the Zoo landscape. These generally require less water and have fewer pest and disease problems than exotic species. In addition, many native plants provide food and habitat for desirable wild birds and butterflies. Native trees, shrubs, vines and wildflowers have been planted throughout the Zoo – look for them in the plaza by the Bears' exhibit and the Children's Farm Butterfly Garden.
To reduce irrigation water consumption, facilities operations is working to repair or replace leaking valves and sprinkler spray patterns have been fine-tuned. Sprinkler systems operate at night, or early in the morning, to avoid losses through evaporation. In some areas, drip irrigation systems have been installed.
In addition, the zoo features water conservation at its finest – rain barrels! These 53 gallon barrels collect rain water to be used for watering flower beds throughout the zoo. Look for them at the South entrance to the Tropical Bird House.
How can YOU help?
Run water only when you need it. Turn it off while you are brushing your teeth.
Run sprinklers at the coolest times of the day (morning and overnight) to reduce evaporation and listen to water shortage warnings.
Circulate swimming pools overnight to help cool them off during the hot summer months.
Purchase rain barrels to use during the dry months – the water can be used to fill swimming pools or rehydrate your yard!
REUSE
Water Quality
What is that pool next to the camel and rhino exhibits? An engineered wetland downhill from the exhibits uses aquatic plants to purify waste water prior to its release into the storm water sewer system. The water is pumped through a series of waterfalls and gravel beds. Aquatic plants in these beds remove nutrients (phosphorus, nitrogen, etc.), allowing them to grow rapidly and giving the area a lush, tropical appearance. Plants in this system include pickerelweed, elephant ears, canna lilies, rushes, and sedges.
How can YOU help?
You can purchase water-purifiers to place on kitchen faucets. This provides clean, fresh drinking water without having to purchase single-use water bottles. To take filtered water with you on the go, use thermoses and reusable water bottles.
Endangered Feces
The Horticulture Department composts up to 48 cubic feet per day of elephant manure, leaves, grass clippings, food scraps, and other yard waste. The finished compost is used in the Zoo landscape and donated to local school and community garden projects. Don't worry, our compost pile is located just off zoo grounds – so you won't smell it!
How can YOU help?
Starting a compost pile is cheap, easy, and a great way to give your garden a boost! The compost provides nutrient-rich fertilizer for gardens.
RECYCLE
Look Before You Toss
Before you throw your trash away at the Little Rock Zoo, take a look at our new trash cans! All of our zoo cans now have a separate compartment for recyclables. Be on the lookout for our new recycle logo and help us PROTECT OUR PLANET!
How can YOU help?
You can recycle both at home and at the zoo. The city of Little Rock, and many other hometowns, provide bins for recyclables that are picked up weekly.
You can use old milk jugs and large soda bottles to make bird feeders, or cut them in half to house plants.
Recycling Around the Zoo
Twenty years ago, the Little Rock Zoo's chapter of the American Association of Zoo Keepers (AAZK) began recycling aluminum cans. AAZK has since added batteries and printer cartridges to its program. The revenue goes to fund animal keeper education! The Zoo also hosted a Conservation Committee that initiated cell-phone recycling. This ongoing program is available for Zoo employees and guests to participate in, and the cell phones are donated to local organizations.
Most of the Zoo's animal enrichment activities come from recycled materials. We can use old boxes, shredded office paper to create  fun and engaging tasks that let the animals forage for goodies!
The Little Rock Zoo works daily to upgrade facilities, educate the public, and showcase the wonders of nature that surround us.


Our mission as the Little Rock Zoo Green Team is to contribute to a sustainable future. We will RECYCLE what we can, REUSE what we have and REDUCE our waste, pollution and consumption.


Want to learn more about what you can do around your home to live more sustainably? Here are some helpful links: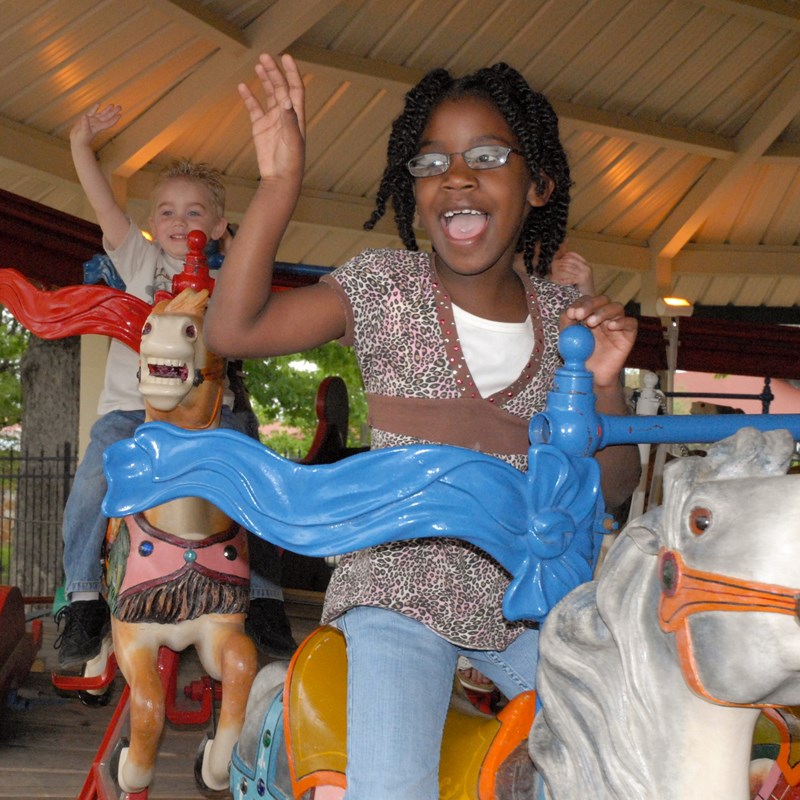 The Wildest Value in Town!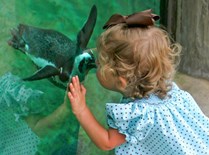 Memberships support the Zoo's efforts to promote conservation and education. It is the perfect way to benefit humans and animals, alike!
1 Zoo Drive
Little Rock, AR 72205
501-661-7200
Hours of Operation
9 a.m. to 4:00 p.m.
Last admission 4 p.m.
Zoo grounds close at 4:30 pm
Stay Informed!
Enewsletter Sign-Up
Sign up to stay up-to-date on the latest zoo news, upcoming events and deals.