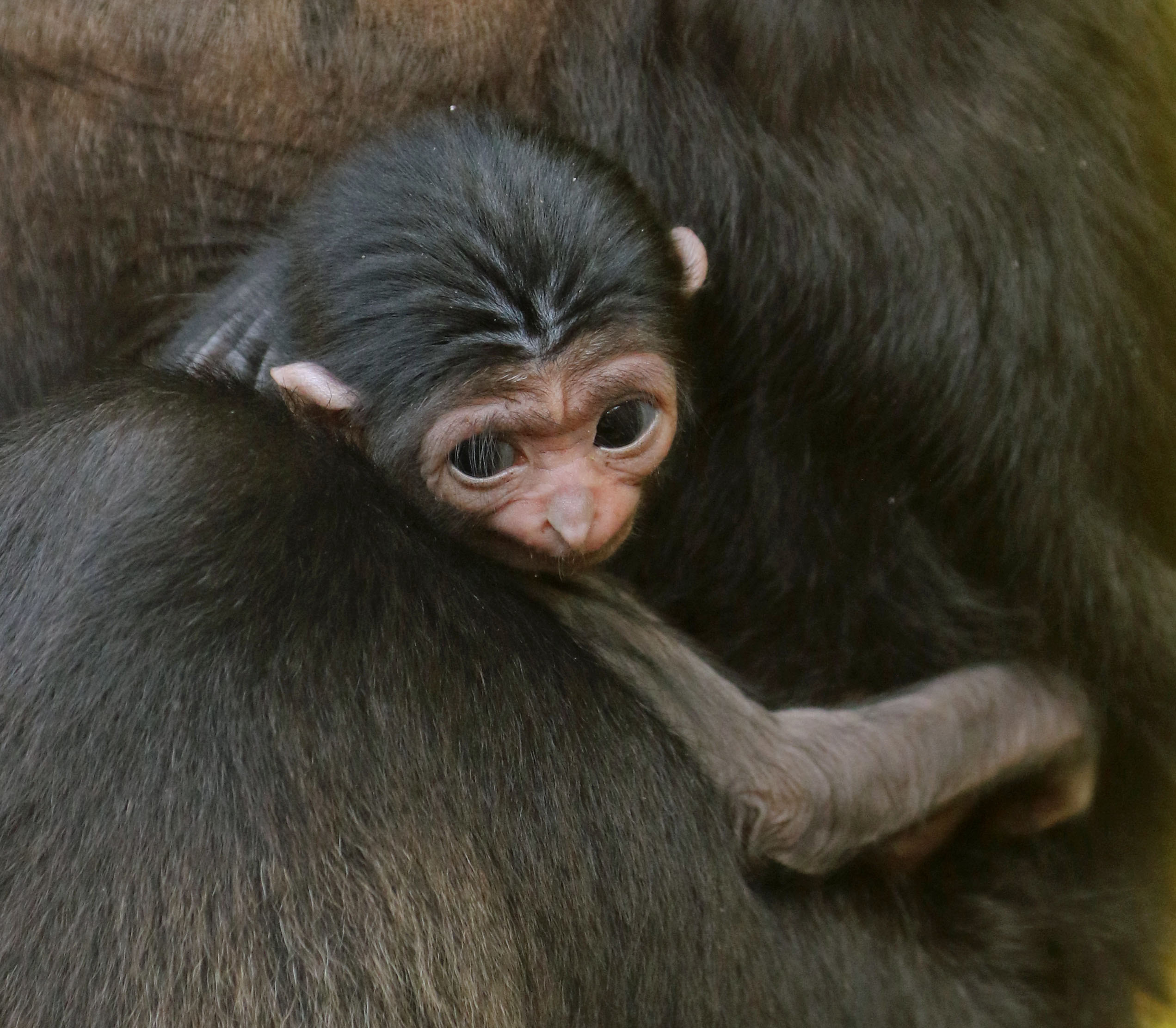 Zoo announces birth of endangered gibbon
Monday, Dec 16, 2019
The baby can be seen at the gibbon habitat with her family in the mornings, weather permitting. Mother Paddy carries the baby with her while she's outside but does often shield the baby from public view by turning her back. 
The birth comes at the recommendation of the Gibbon Species Survival Plan® (SSP), a program that oversees breeding, transfers, and animal management for gibbons in Association of Zoos and Aquariums (AZA) accredited and partner institutions in North America.  Developed to protect gibbons, this SSP Program coordinates species conservation, research, husbandry, management and educational initiatives.
Native to South East Asia, Hylobates lar gibbons are listed as endangered by the International Union for Conservation of Nature (IUCN), meaning there is a very high risk of their extinction in the wild.  Their vulnerability is primarily due to degradation or loss of their forest habitat. Though the number of Hylobates lar gibbons left in the wild is unknown, the Little Rock Zoo works diligently to continue to protect this special animal through expert conservation practices and participation in the Gibbon Species Survival Plan. 
To learn more about the Zoo's new gibbon baby, please contact llwilliams@littlerock.gov

About the Zoo
The Little Rock Zoo is accredited by the Association of Zoos and Aquariums (AZA).  Look for the AZA logo whenever you visit a zoo or aquarium as your assurance that you are supporting a facility dedicated to providing excellent care for animals, a great experience for you and a better future for all living things.  With its more than 200 accredited members, AZA is a leader in global wildlife conservation and your link to helping animals in their native habitats.  For more information, visit www.aza.org.
For more information on Little Rock Zoo, visit www.littlerockzoo.com or call 501-661-7208
Stay Informed!
Enewsletter Sign-Up
Sign up to stay up-to-date on the latest zoo news, upcoming events and deals.