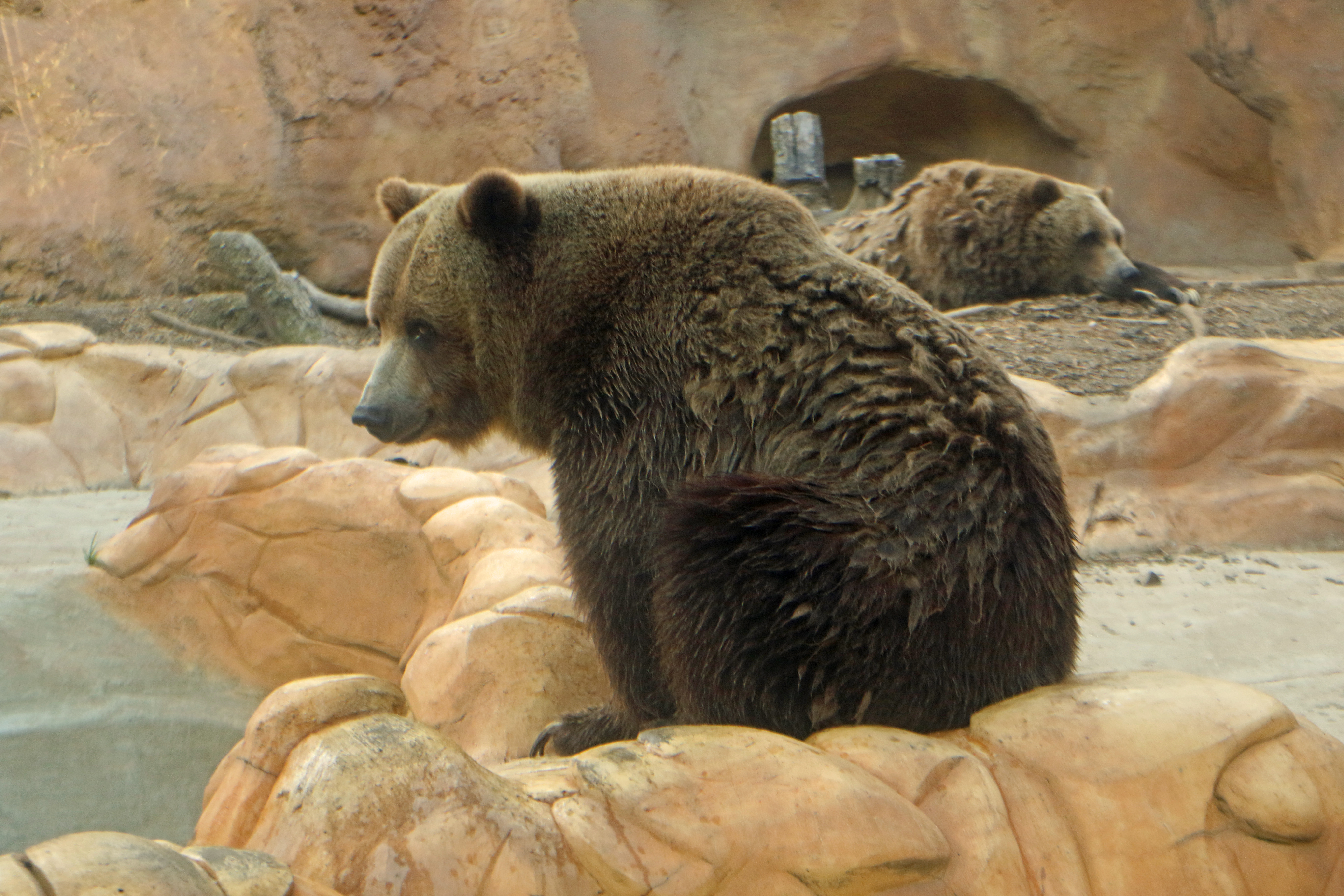 Little Rock Zoo Invites Public to Celebrate Grizzly Sisters' Half Birthday
Friday, Aug 09, 2019
LITTLE ROCK, Arkansas (August 9, 2019) – You only have a birthday once a year, so don't miss your chance to wish our grizzly bears, Ann and Nona, a happy ½ birthday!   Come to the Zoo this Saturday, August 10, 2019, from 11:00am to 1:30pm, to wish these two another great year!  The tropical-themed party, at Bear Plaza, will be an early celebration (the bears are hibernating during their actual December birthdays.)   All Zoo guests are invited to enjoy cake and lemonade while supplies last.   
You can even bring a gift to the party!  Ann and Nona love honey, peanut butter, wrapping paper, and dry cereal (no chocolate, please.)  Gifts are not required to attend; come join the fun!
The grizzly bears are an important part of the family of animals at the Little Rock Zoo. The Bear area at the Little Rock Zoo is home to not only Ann and Nona, but also sloth bears and a sun bear.  The Bear exhibit features many areas to see the bears in their habitat.  The Little Rock Zoo invites the public to come see the grizzlies and all our bears at any time.  
The Little Rock Zoo is an active donor to several funds that support bears such as the Appalachian Bear Rescue, Wildlife SOS, and the Bornean Sun Bear Conservation Center.    These organizations work to protect and care for bears while raising awareness, communicating, and educating the public on issues concerning bears, their habitats, and how we can help.   Please join the Zoo's efforts by becoming a donor to any of these funds.
The cost for this afternoon of fun is included in the regular Zoo admission prices and members are always free! Come out to celebrate, play, learn about our cheetahs, and enjoy birthday treats! Come love your Little Rock Zoo! 
To learn more about Ann and Nona's birthday party, please contact llwilliams@littlerock.gov

About the Zoo
The Little Rock Zoo is accredited by the Association of Zoos and Aquariums.  Look for the AZA logo whenever you visit a zoo or aquarium as your assurance that you are supporting a facility dedicated to providing excellent care for animals, a great experience for you and a better future for all living things.  With its more than 200 accredited members, AZA is a leader in global wildlife conservation and your link to helping animals in their native habitats.  For more information, visit www.aza.org.
Stay Informed!
Enewsletter Sign-Up
Sign up to stay up-to-date on the latest zoo news, upcoming events and deals.