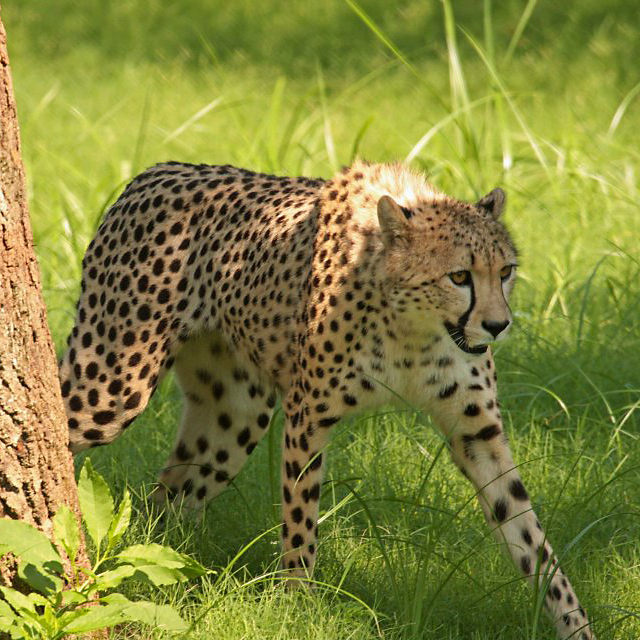 Little Rock Zoo Invites Public to Celebrate Cheetah Brothers' Birthday
Thursday, May 09, 2019
LITTLE ROCK, Arkansas (May 9, 2019) – You only turn three-years-old once, so don't miss your chance to wish our cheetahs, Oscar and Boomer, a happy third birthday!   Come to the Zoo this Saturday, May 11, 2019, at 1pm to wish these two another great year!  This party, held at Cheetah Outpost, will be one like no other.  Guests are invited to enjoy cake and lemonade while supplies last.   This special celebration will also include a live demonstration.    
Cheetahs are an important part of the family of animals at the Little Rock Zoo. The Cheetah Outpost at the Little Rock Zoo is home to one female cheetah, Maggie, and two males, Oscar and Boomer.  The Cheetah Outpost exhibit features two yards for the cheetahs and two observatory decks for viewing the cheetahs in their habitat.  The Little Rock Zoo invites the public to come see the cheetahs at any time.  
 The Little Rock Zoo is an active supporter of the Cheetah Conservation Fund (CCF).  The CCF actively works with local, national and international communities to raise awareness, communicate, educate and train the public on issues concerning cheetahs, their habitat, and how we can help.   Please join the Zoo's efforts to secure a future for this endangered species by donating to our conservation fund. 
The cost for this afternoon of fun is included in the regular Zoo admission prices and members are always free! Come out to celebrate, play, learn about our cheetahs, and enjoy birthday treats! Come love your Little Rock Zoo! 
To learn more about Oscar and Boomer's birthday part, please contact llwilliams@littlerock.gov

About the Zoo
The Little Rock Zoo is accredited by the Association of Zoos and Aquariums.  Look for the AZA logo whenever you visit a zoo or aquarium as your assurance that you are supporting a facility dedicated to providing excellent care for animals, a great experience for you and a better future for all living things.  With its more than 200 accredited members, AZA is a leader in global wildlife conservation and your link to helping animals in their native habitats.  For more information, visit www.aza.org.
Stay Informed!
Enewsletter Sign-Up
Sign up to stay up-to-date on the latest zoo news, upcoming events and deals.