Dates:
12/16/2023
- 12/16/2023
Times:
8:00AM to 10:00AM for breakfast; event over at 10:30AM
Price:
$34 for members and $40 for non-members
Santa is coming to the Little Rock Zoo for a holiday breakfast, and he is bringing cheer for you and your family on December 16, 2023!
Join Santa at Café Africa where he will listen to wish lists from little children and "big" children alike. Breakfast begins at promptly 8:00AM. Food will be served until 10:00AM. All activities will end at 10:30AM.
This festive event will also feature a fun holiday craft, photo opportunities with Santa, and a special visit from animal ambassadors.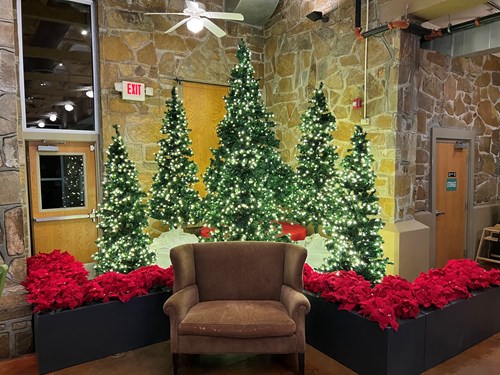 Ticket prices are $34 for members and $40 for non-members. Children under 3 may attend Breakfast with Santa for free. Breakfast attendees receive all-day admission to the Zoo for regular hours.
* Please confirm directly with the promoter or box office to ensure event details have not changed.
Stay Informed!
Enewsletter Sign-Up
Sign up to stay up-to-date on the latest zoo news, upcoming events and deals.