Membership FAQs

See below for answers to some of the most common membership questions
Q: Where can I purchase a membership the day of my visit?
A: At our Members Gate (spring & summer), any ticket booth or in our gift shop. Please be prepared to fill out an application and present your photo ID(s). You will be issued a temporary card. 
Q: Are there any fees when purchasing a membership?
A: A processing fee of $3 applies to memberships purchased online.
Q: How old must I be to have a membership?
A: You must be 18 years old to have a membership. Children will be listed in the total family count.

Q: How many people can be on a membership?
A: That depends on the membership level...
Individual / Individual Plus memberships allow one adult on the membership.
Dual memberships allow two adults (same household) on the membership.

Family / Family Plus allows up to two adults (same household) & their children under 18. (We ask that you include only your own children that reside with you).
Grandparent/Grandparent Plus allows two adults (same household) & their grandchildren under 18. (We ask that you include only your own grandchildren or children under 18 in your home.)


Q: What if there is only one parent in the household for a family of two or more children?
A: Our memberships above Individual level cover "households." If only one adult resides there, only one is covered by the membership. It will be classified as a "Family" membership.


Q: How does a "Plus" membership work?
A: A membership with a "plus" allows the one guest per visit per membership.
An adult Member must be present with the guest.


Q: How can I upgrade my membership to a "Plus"
A: Simply pay the difference between the membership levels at the gate, on your next visit. Your upgraded membership cards will be reprinted for you to pick up at the Zoo. Your expiration date will remain the same. Please call us if you have questions about guests on a membership or our levels. Upgrades are not available through our online payment system.

Q: I have a "Plus" membership. Can my guest use my membership card without me?
A: An Adult Member must be present for any guest to be admitted with your "Plus" membership.


Q: Why do we have to present photo ID with our membership cards?
A: We ask that all adults present their photo ID to prevent misuse of the memberships. This prevents transfer of membership benefits to non-members and lost cards from being used by others.


Q: Can I bring someone else if the second adult on my membership cannot attend?
A: Memberships are non-transferable. Only adults listed on the card are admitted with photo ID.


Q: Can my Childcare Provider or Nanny use my membership card to bring my children?
A: We admit only the children on the membership card.  The sitter/nanny would need to pay regular admission and the parking fee. We recommend an "Individual" membership for your nanny or a PERKS card …a pre-paid discounted admission punch card, one punch per visit. These are available for an adult members to purchase at the members gate.
Call 501.661.7218 for information.


Q: How do I receive a discount at the Café Africa or Safari Trader Gift Shop?
A: Present your valid membership card before you make your purchase for a 15% discount.


Q: Why do you want my email address?
A: The Little Rock Zoo is going Green, reducing paper usage. We promote events and send out updates by email. We do not sell or use emails other than for zoo business.


Q: How long will I have to wait for my membership cards?
A: Membership cards can take up to 4 weeks to process from date of purchase.
Applications sent in by mail will pick up their cards at the zoo after 3-4 weeks.
You may visit in the meantime and we will gladly issue you a temporary card to use for your onsite discounts.


Q: I have not received my membership cards and my temporary card is expired. What do I do?
A: Membership Cards are no longer mailed after processing. They are held at the member gate for pick up on your next visit. We can handle all membership card issues at the Zoo and get your needs addressed.


Q: My name is spelled wrong on my cards OR my address is wrong. How is this corrected?
A: Call the membership office at (501)661-7218. Let us know your membership # and the corrections. Or let us know at the front gate on your next visit. We will update your account.


Q: I lost my membership card. How do I get a replacement?
A: Membership cards are required for entry with Photo ID. Replacements are $5, unless we are correcting an error. Call (501)661-7218 or visit any ticket booth or our Safari Trader Gift Shop. Lost, Damaged or Illegible cards must be replaced. Please take care of your cards.


Q: How long is my membership valid?
A: All memberships expire at the end of the month, one year from date of purchase. They are not "Season Passes". Ex) Purchase Date 3/24/09 will Expire 3/31/2010


Q: What happens if I renew my membership early?
A: Your membership will be extended one year past your current expiration date. Your expiration date will not be negatively affected, you will not "lose" a month. You can renew your membership online here.


Q: My membership expired. Now what?
A: If your membership has lapsed, your new expiration date will be one year from the new purchase date. Just call (501)661-7218 to renew. You can also renew at the front gate or in our Safari Trader Gift Shop. You can also renew online here. You do not need a "NEW" membership, just renew under your old account.


Q: Can we use our membership at other Zoos?
A: Yes. We have a list of over 160 reciprocal zoos that will allow you discounted
admission. Please be aware that some zoos only reciprocate 2 adults/2 children on a membership and may restrict the number of children admitted at the discounted rate. "Plus" guests are not usually honored at other zoos. Not all zoos participate in this program.
Please call ahead before you travel to get up-to-date information from the zoo you wish to visit.
IF YOUR QUESTION HAS NOT BEEN ADDRESSED HERE, PLEASE CALL OUR MEMBERSHIP OFFICE AT 501.661.7218 BEFORE YOU MAKE YOUR PURCHASE.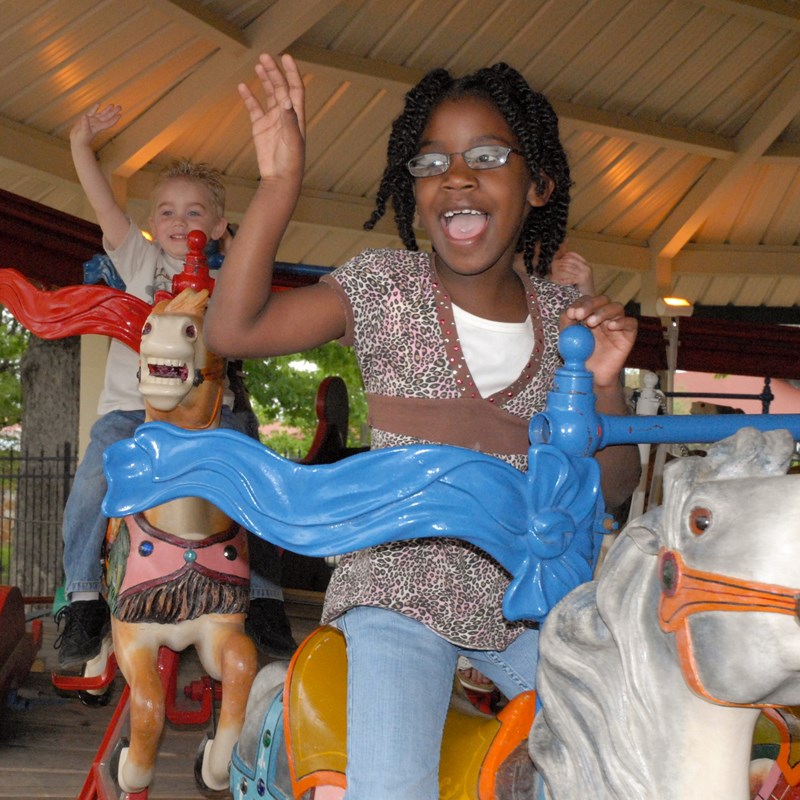 The Wildest Value in Town!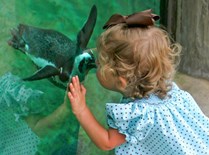 Memberships support the Zoo's efforts to promote conservation and education. It is the perfect way to benefit humans and animals, alike!
1 Zoo Drive
Little Rock, AR 72205
501-661-7200
Hours of Operation
9 a.m. to 4:00 p.m.
Last admission 4 p.m.
Zoo grounds close at 4:30 pm
Stay Informed!
Enewsletter Sign-Up
Sign up to stay up-to-date on the latest zoo news, upcoming events and deals.