Dates:
10/5/2023
- 10/5/2023
We are excited to participate in the first observation of International Maned Wolf Day!  On October 5th, all American Zoos and Aquarium (AZA) institutions will join in to promote the protection, conservation, and recovery of a special species, the maned wolf.  Not a fox nor a wolf, the maned wolf is the largest canid in South America and possesses unique characteristics!
Come to Zoo and meet Jordan, our new female maned wolf, if you have not already.  
Join the Carnivore Keepers for a special keeper chat at 2:30PM that will focus on this special species.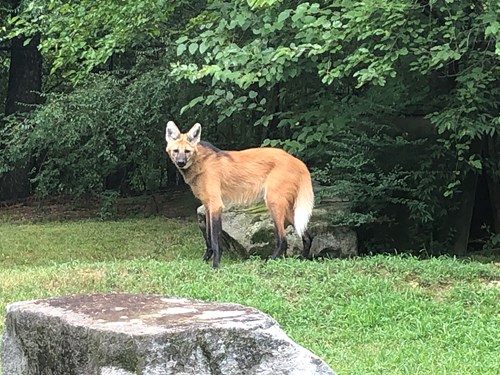 * Please confirm directly with the promoter or box office to ensure event details have not changed.
Stay Informed!
Enewsletter Sign-Up
Sign up to stay up-to-date on the latest zoo news, upcoming events and deals.