Your Visit

For latest Zoo updates, click here.
To purchase tickets, click here. This link will be active very soon; check back!
Best Times to Visit:
Want to buy a gift card to the Zoo for friends and family?  Click here. 
During the spring and fall, everyone loves the Zoo, and we have many guests!  We are typically crowded with school groups on Thursday and Friday mornings in the spring. 
If you prefer a time that is less crowded, consider visiting on a Monday, Tuesday, or any afternoon. Additionally, the Zoo is often less visited during the remainder of the year. The fall is an excellent time to visit unless we are closed.
Want to buy a gift card to the Zoo for friends and family?  Click here. 
Quiet Spaces:
Sometimes you may need to take a break from all of the excitement happening at the Zoo.  A few quiet moments alone or with your group can be the exact rest you need to keep going!  If that's you, please see our review of quiet spaces around the Zoo.  (Thank you to Dr. Maci Parrish for help with this project.)
Maybe you want to know what to expect before you come to the Zoo. Perhaps knowing things like noises, smells, size of the crowd and tools to enjoy the Zoo may help you plan your day better.  If so, please review this document-- Little Rock Zoo Social Story.  
Chaperones:
Include your chaperones in planning your trip!  Knowledgeable parents are invaluable to an enjoyable visit.
One adult chaperone is required for every 10 students in any grade.  We ask that chaperones remain with their students for the entire Zoo visit.
Please Note:
We are home to over 400 animals; please treat them as you would prefer guests visiting your home to treat you.  Many animals do not appreciate loud noises and items being thrown at them. Guests should refrain from teasing, yelling, screaming or throwing items at the animals.
We do not restrict our animals to any specific area during Zoo hours.  Animals have access to both their indoor and outdoor areas, which means some Zoo guests may not see an animal right away, however with a little patience animals become visible. We do have indoor and outdoor exhibits, but that isn't the case for some animals.
The Little Rock Zoo has a strict "NO FEEDING" policy. All of our animals are on special diets designed specifically for their species. Please help keep our animals healthy and their homes clean by not throwing food items into their exhibits.  
The Zoo allows many of its semi-domestic birds to range freely on the Zoo grounds. Remind your group members not to chase them. They may become aggressive, especially if they have chicks or ducklings with them. 
For your safety, please do NOT climb on or cross guardrails.
Lunch:
Guests may bring bottled water or water in reusable containers. We ask that guests not bring outside food or coolers inside the Zoo. Outside food and drinks may enjoyed in the picnic area outside the Zoo's entry plaza.
Or, join us for a great meal in Café Africa! Looking for a meal during your visit? Order from Café Africa for a quick snack, lunch, or a cold drink! 
Café Africa can provide pre-ordered sack lunches for groups of 15 or more. Please call 501.661.7200 at least 10 days in advance to place your order.
Pets at the Zoo: 
We do not allow pets. We also caution against leaving pets in your vehicle while you visit the Zoo. Leaving pets in cars can kill or injure them. A temperature inside a vehicle can rise to be 40-50 degrees warmer than the outside temperature. Leaving pets in cars in cold temperatures can also be dangerous.
Where to Stay:
If your visit to Little Rock will have you staying overnight, please consider the Embassy Suites in west Little Rock.  Click logo below to book.   

Service Animals: 
Service animals are allowed at the Zoo. Please note that animals used for emotional support and as "therapy" animals are not considered service animals under the definition of the ADA. Please click here to learn more about service animals at the Zoo. 
Tickets:
To purchase tickets, click here. This link will be active very soon; check back!
Information:
For more information, feel free to stop by our Guest Services office at the main entrance, or call 501-661-7200.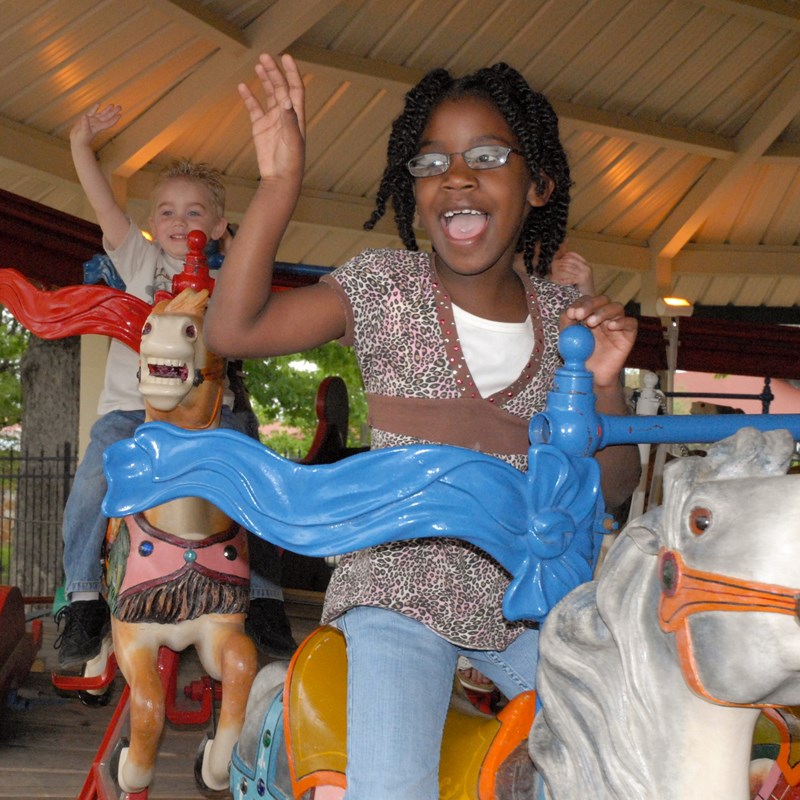 The Wildest Value in Town!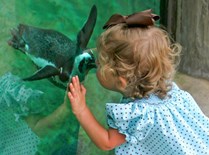 Memberships support the Zoo's efforts to promote conservation and education. It is the perfect way to benefit humans and animals, alike!
1 Zoo Drive
Little Rock, AR 72205
501-661-7200
Hours of Operation
9 a.m. to 4:00 p.m.
Last admission 4 p.m.
Zoo grounds close at 4:30 pm
Stay Informed!
Enewsletter Sign-Up
Sign up to stay up-to-date on the latest zoo news, upcoming events and deals.